Discover the paradigm of decentralized wireless infrastructure and if Helium Mining is worth it? All you need to know about Helium Antenna in Australia is just right here.
The fans of the emerging blockchain, NFT's and crypto space are on the hunt for the next cryptocurrency project, most of them are still biting their lips for not investing earlier. This environment has forced many people to invest their money in various online schemes and virtual assets without really understanding or evaluating the growth and prospect. Taking high risks, and loosing money in most cases. 
Undoubtedly, the popularity of crypto projects and other blockchain technologies is on the rise. Among the wide range of innovative projects, helium mining has gained huge attention in the field of IOT devices. Although the term "helium network" appears intriguing and potentially complex, this article will break it down in the simplest manner for easy understanding. Let's dive into understanding what is the "helium network" about. 
What is a helium network?
Helium network is a well-known decentralised network that transmits and receives data to and from the internet via low-power smart devices (IoT). "Miners" who serve as helium network coverage providers carry out their activity by purchasing a helium hotspot. They then use RF radio signals to provide coverage in exchange for payment. They are compensated in the form of helium tokens (HNT). 
The associated token for the helium network is based on Proof of Coverage (PoC). This Proof of Concept validates the miners' hotspots to ensure that they use their true location and the wireless network coverage they generate from that location. However, in order for the helium network to function properly, hotspots must be strategically placed to ensure stable and reliable coverage for the network's connected devices. 
Is Helium Mining Worth it?
Yes, helium mining is worth it, but not in all cases. We can't deny the fact that everybody is presented with a unique situation. Access to the internet, getting your setup right, the number of other hotspots in the area and other challenges can limit your success with participating in this IOT network. However,  
It is no secret that the project could be sustainable and gain popularity with time with the increase if IOT usages. The earnings will definitely pay for your time and money if your setup and environment is optimised. Some Helium miners have previously made between $300-$500 a month, which almost covers the entire preliminary investment on purchasing a Helium miner.  
What affects my helium miner earnings?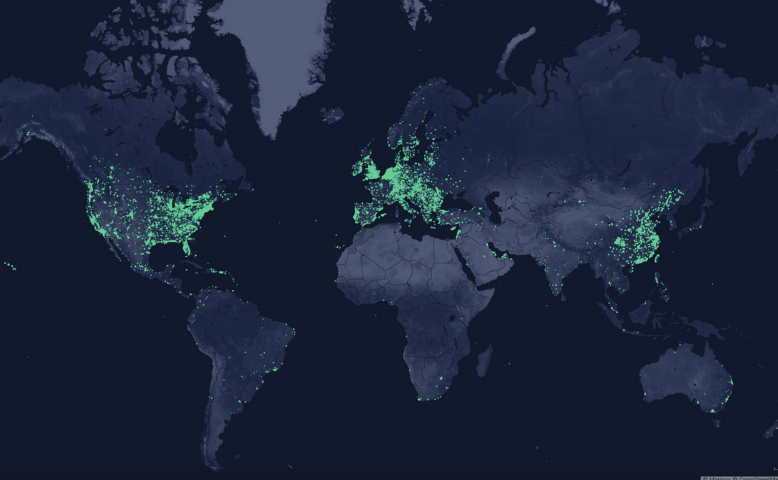 The number of connected devices and their coverage determine a miner's earnings. HNT earning potential is heavily influenced by antenna strength and hotspot placement. Miners earn more HNT when they use helium hotspots to send or receive more data. Simply put, how much you earn is determined by your location and the number of other devices nearby that can be reached with the antenna.  
How to mine helium (HNT)?
To begin helium mining, a hotspot device and an internet connection are required. A device known as Bobcat 300 (the most known miner), a convenient location with no other miner within 300 meters, and a lot of time and patience because the network is very slow, making configuration time-consuming. Mining HNT is accomplished by placing a simple device in your office window. The hotspot uses Helium LongFi to supply miles of wireless coverage for thousands and millions of devices around you. This hotspot earns HNT as a tokenised reward for contributing to the Helium network's coverage. 

How much is helium network (HNT)
The helium mining atmosphere has been on fire in the last couple of years, with thousands and millions of miners joining in the hope of exploring huge rewards and earning money by distributing to hotspots around the world.  
A recent report shows that Helium's price today is $9.37, with a 24-hour trading volume of $32,355,867. There are a couple of fees you might incur when setting up a Hotspot Miner. Some of the fees are:  
First Location Assertion Fee $10 

 

Hotspot Fee $40 ("Add a Full Hotspot")

 

Both fees are covered when you buy the Pycom Helium Hotspot Miner
There is also the cost of the miner itself, and the internet service (which you probably already paying for if you have internet at home). The internet usage of the miner is not significant and will not impact your speed. 
Reminder: If you relocate your Hotspot Miner, you must pay the Location Assertion fee once more.  
Is Helium Antenna mining in Australia safe?
The frequency output of the helium antenna ranges is between 915 and 868 MHz, depending on where you live. You should not be concerned about this radio wave range because they are safe. 
Note that the blockchain size consumes data at unpredictable, although it won't significantly impact your speed, it is still recommended that you have an unlimited data plan for your internet. 
Will Helium Antenna mining be profitable in 2022?
Residing in an urban area with more than five people miners around you and transmitting scales of less than 0.2 will not be very profitable. However, if you live in a smaller city with a transmit scale of 0.5 or higher, you stand a chance to make bigger profits in 2022.  
To maximise your earnings you'll need to invest more in your setup with an extra height and external antenna to get above the other houses around you and rank up in the pecking order.